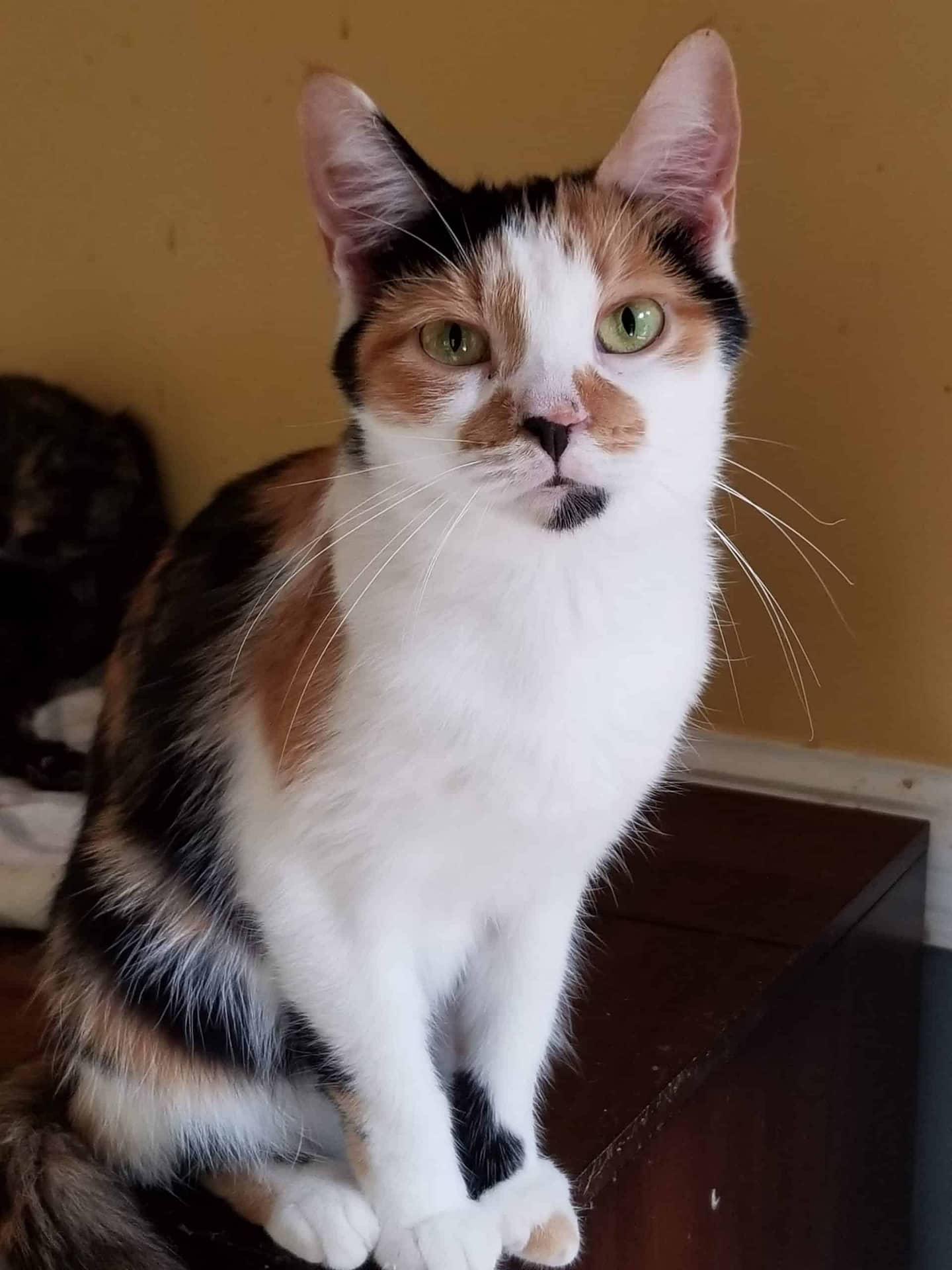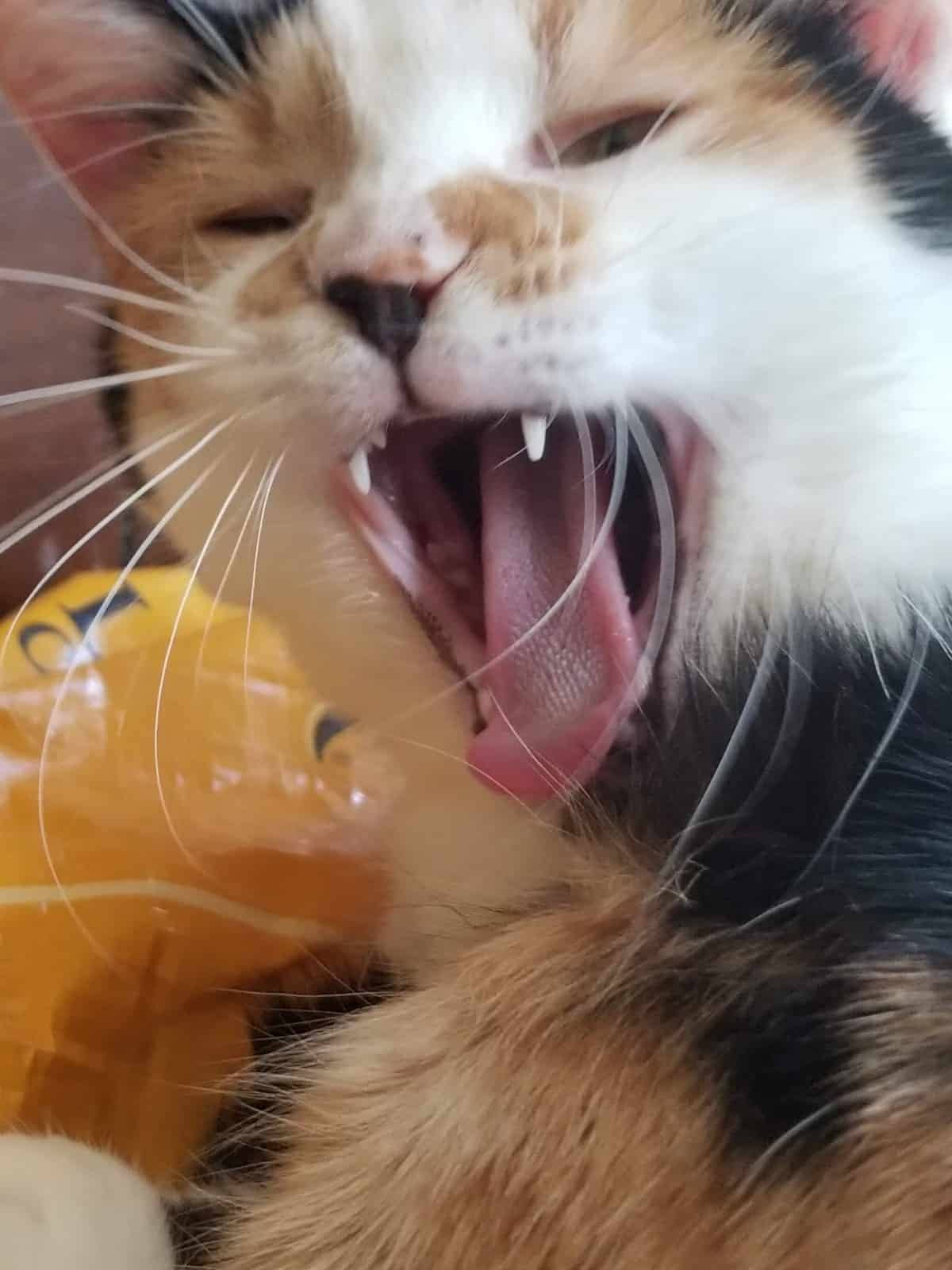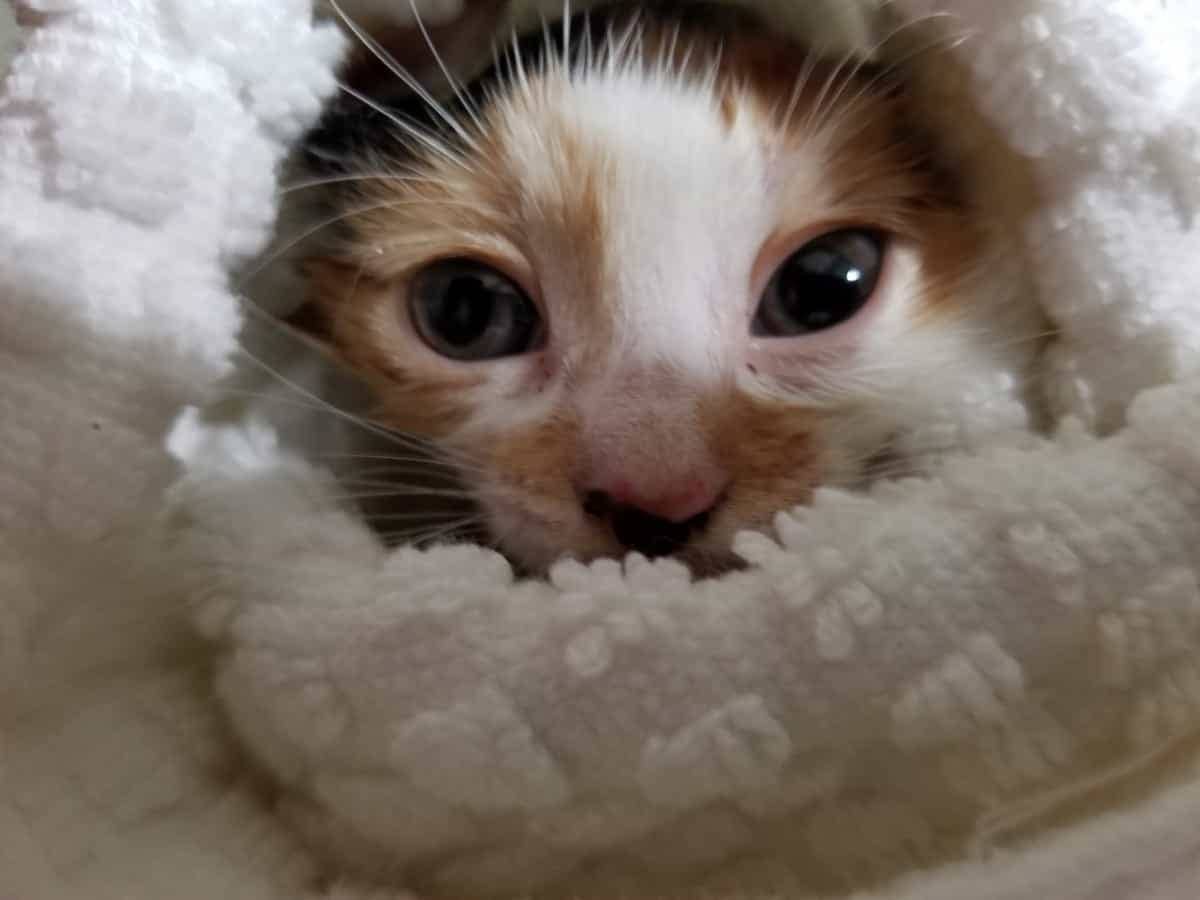 Matilda
Colony: Downtown Waxhaw May 2019
Matilda was born under a house in downtown Waxhaw. Some people think it's abandoned and haunted—it's not. She was one of the first six kittens rescued on May 31, 2019; we later learned there were 18 kittens total on the property, along with 20 adult cats. The property owner was feeding them dry food and water, but they were too young to eat the kibble and very underweight despite the mother nursing them. The owner didn't know how many cats there were and was also accidentally feeding a family of raccoons. 
Her sister, Piper, had Megaesophagus, and died in the ER a few weeks later due to complications from pneumonia. Jax, another sibling, died from FIP (feline infections peritonitis) at the age of six months. See also Helga and Radar. 
For more info on the Accidental Feral Cat Sanctuary, please click here.